'SUP SAN DIEGO?
Mission Bay. You, WWF, and a paddle board. On a quest to save the planet's wild waters and natural places. (And having an amazing time doing it.)
Join us at Bonita Cove for an unforgettable day of SUP fun with family and friends, celebrating your love and support of nature. There will be courses for paddlers at every experience level and a bayside festival filled with great music, delicious food, creative face painting, and loads of other awesome, family-friendly options—including cool, interactive activities showing how we can keep making a difference for the planet. Stay tuned for more details as we get closer to the event!
Don't have a paddle board?
No problem; they'll be available to rent on site.
Don't know how to paddle board?
No worries; you can be a total newbie, and you don't have to be super fit to SUP. Our low-stress 1 mile course is designed just for you. If you've ever wanted to try standup paddle boarding, now's the time!
Experienced paddler?
Try our 5K or 10K course.
Where is it? Is there parking?
Get directions: 1100 W. Mission Bay Dr., San Diego, CA 92109
Free parking is available on site.
Questions?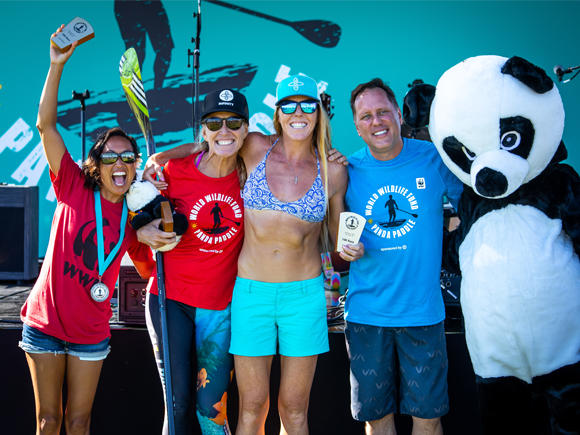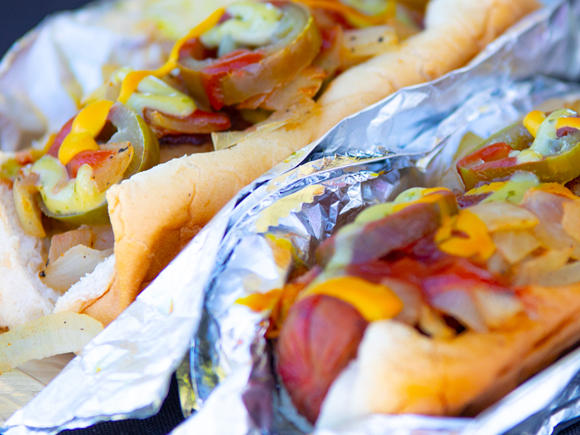 Sign up!
Ready to get on board? Fill out the info below to get notified on when registration opens for 2020.
Sorry, there was a problem with that email address. Please try again.
There was a problem processing your request. Please see messages below for more information.
Why fundraise for WWF?
For nearly 60 years, WWF has been one of the leading organizations working to protect our oceans, rivers, climate, forests, freshwater, and wildlife around the world. WWF is also invested in the conservation of our planet's natural resources so that things like our food and energy supply are stable for generations to come.
Over the past year, WWF has been…
Launching campaigns to eliminate plastic waste in nature by 2030 and showing businesses ways to change how they source, use, and dispose of plastic.
Working with Nepal to nearly double its wild tigers, and helping Namibia ensure that not a single black rhino was poached in Northwest Namibia's conservancies.
Collaborating web and social media companies to put a stop to wildlife trafficking online.
Securing new climate commitments from U.S. cities, states, and companies around the world at the Global Climate Action Summit.
And that's just a small sample of the kind of work we do all over the world to fight for healthy oceans, forests, climate, and wildlife. When you fundraise for WWF as part of Panda Paddle, you are taking a stand for the future of people and nature.
© WWF / Vincent Kneefel
© naturepl.com / Andrew Parkinson / WWF
Sponsors
Panda Paddle is made possible with support from our generous sponsors.