Overview
As a Panda Ambassador, you will be on the front line of WWF's mission to conserve nature and tackle the most pressing threats to the diversity of life on Earth. For more than 50 years, WWF has been protecting the future of nature. Our unique way of working combines global reach with a foundation in science, involves action at every level from local to global, and ensures the delivery of innovative solutions that meet the needs of both people and nature.
We work in 100 countries and are supported by more than 1.2 million members in the United States, and 5 million supporters globally. The actions we take in the next few decades are critical to the future of wildlife and people. Given the dramatic impacts of our growing human footprint on species, forests, oceans, freshwater systems, food, and the climate, the stakes couldn't be higher—and we must work faster than ever before.
Together with our partners and supporters, WWF is redoubling our conservation efforts, using our distinctive strengths to achieve bigger, farther-reaching results with greater speed.
Why It Matters
Making Our Voices Heard

WWF supporters help us advocate for conservation-focused change with governments and international institutions. Whether we are trying to protect wildlife from extinction or prevent policy changes that would harm our planet or are working to get new initiatives started on the ground to collectively see change happen for our communities, WWF activists are there every step of the way.

© Jonathan Cass / WWF

Taking It To The Streets

In September 2014, almost 400,000 people took to the streets of New York City in an unprecedented demonstration of solidarity to demand climate action from world leaders. In September 2015, WWF and supporters drove momentum toward global climate action at the rally for climate justice during the Pope's address of Congress. And in May 2016, WWF and supporters took to the streets of DC to rally for permanent protection of the Arctic with no new oil and gas leasing.

© Jonathan Cass / WWF

Ending Elephant Slaughter

Elephants number among a vast array of animals hit hard by a global poaching epidemic that's emptying the world's forests, savannas, rivers, and oceans of amazing wildlife. Poachers kill as many as 30,000 elephants each year. To help illustrate the dramatic issue of elephant poaching, WWF worked with the USFWS to do a massive, public ivory crush in Times Square. Select WWF activists were given personal invitations to attend the event as our guests.
What You'll Do
Educate
WWF gives Panda Ambassadors exclusive access to our experts at the annual Fuller Symposium, an event that brings together thought leaders from an array of fields to tackle our planet's most urgent conservation issues. A behind-the-scenes tour of WWF's headquarters and a special reception with the speakers round out this unique learning experience.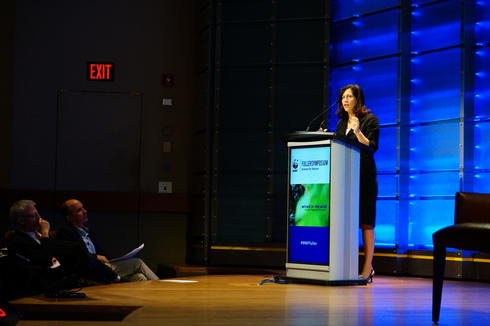 © Sara Thomas/WWF-US
Engage
Panda Ambassadors share their passion for wild animals and wild places any opportunity they get. Many become champions for nature by starting a fundraising campaign around athletic events, birthdays, and other important moments in time with Panda Nation. They help raise awareness and bring new activists into the fold.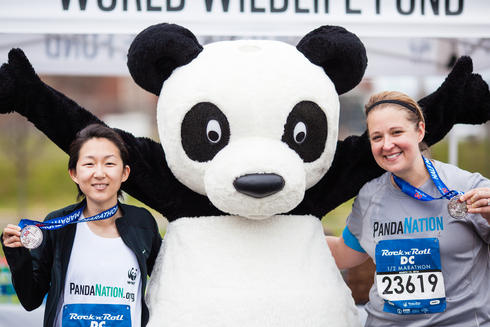 © Keith Arnold/WWF-US
Act
WWF taps Panda Ambassadors at crucial and high-level moments of action. When the US government put the Arctic's Beaufort and Chukchi seas on the table for risky offshore drilling, our ambassadors attended private Senate and House briefings on Capitol Hill alongside WWF staff to fight measures that would impact vital wildlife.
© Karen Schmidt/WWF-US
Projects
At WWF, we will empower our Ambassadors to organize around the pressing conservation and wildlife issues that they are most passionate about. To get started, here is a list of potential projects Ambassadors can organize and implement either in their local communities or online:
© Thomas Cristofoletti / WWF-US

Give an in-person presentation or host a webinar

© Sara Thomas / WWF-US

Attend a Partners in Conservation event

© WWF / Kate Rayson

Set up a WWF booth at a local event

© Darren S. Higgins

Run wild and fundraise with Panda Nation
We sat down with six of our WWF Panda Ambassadors to learn why they stand up for wildlife and wild places, what they'd like to see from United States leadership, and how they instill their passion for conservation in others. Take some time to listen to their stories.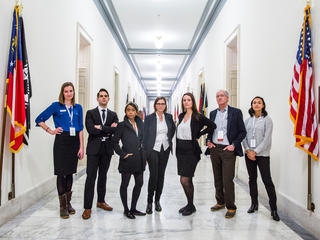 © WWF-US / Karine Aigner