© Rebecca Greenfield / WWF-US
People's Climate March
On Saturday,
April 29, 2017

in Washington, DC
We showed the world that we support action on climate change


This is a pivotal moment
We all depend on clean air, clean water, productive farms and abundant oceans. Without a stable climate, all of this is at risk. We each can help create a healthy future for people and wildlife and the places we all call home. Together, we all helped win the world the Paris Agreement—the first truly global plan to curb climate change. And together, thousands of us marched for climate change action. Now it's time for all of us to deliver on that promise and to show the world that the American people, businesses and cities will continue to pick up the mantle of climate leadership.
Let's start by creating more jobs and safer communities
Cutting carbon pollution and investing in clean energy isn't only good for our environment—it means safer communities and more American jobs. Already, 3.3 million Americans have jobs because of the clean energy revolution—that's more than all US jobs from fossil fuel industries combined.
We each have a role to play in accelerating our clean energy future. Tackling the climate challenge has always required global solutions from all parts of the world. It's up to us.
Join with WWF to help create a clean energy future and be part of a new generation of American climate leadership!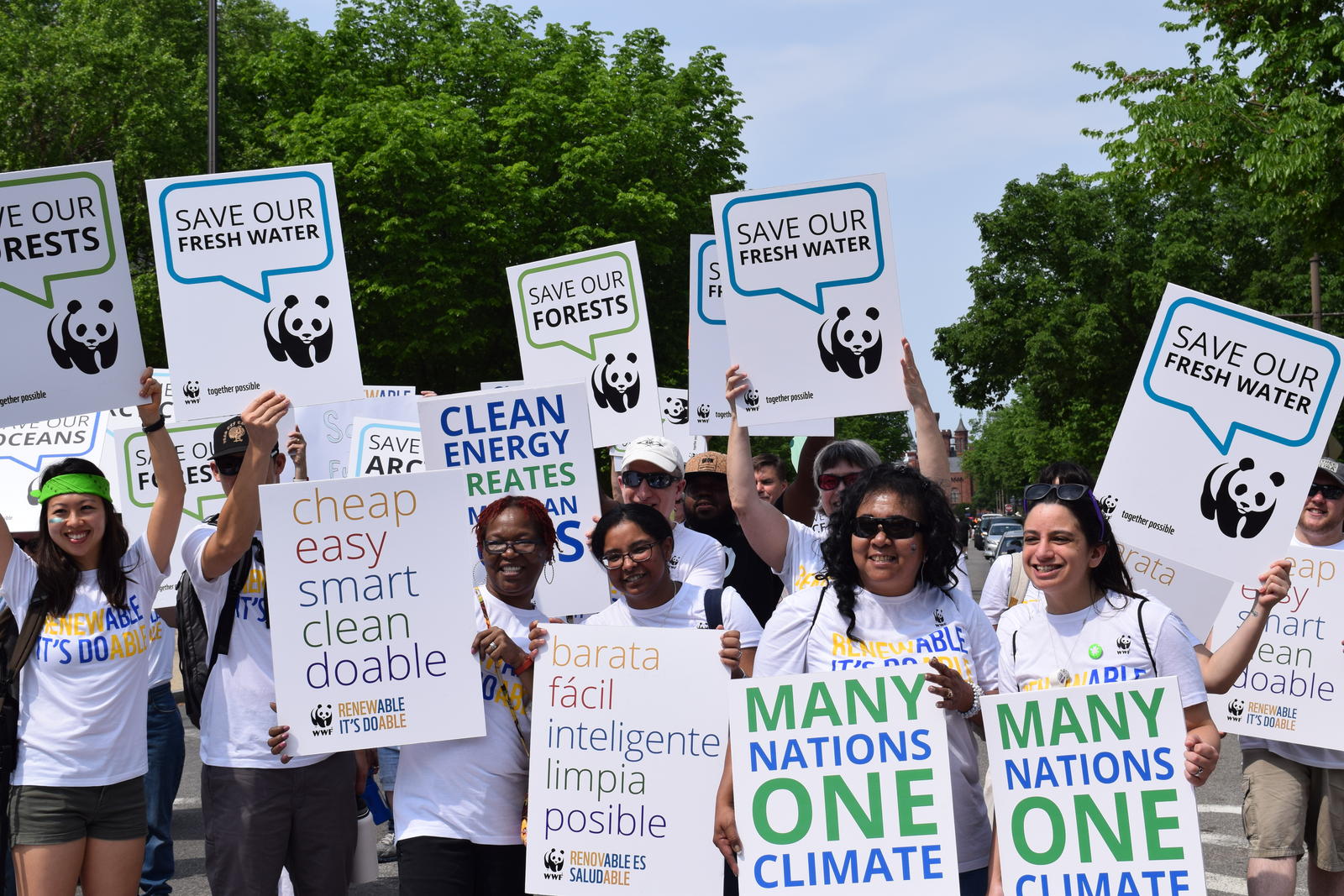 Maura McCarthy/WWF-US
© Maura McCarthy/WWF-US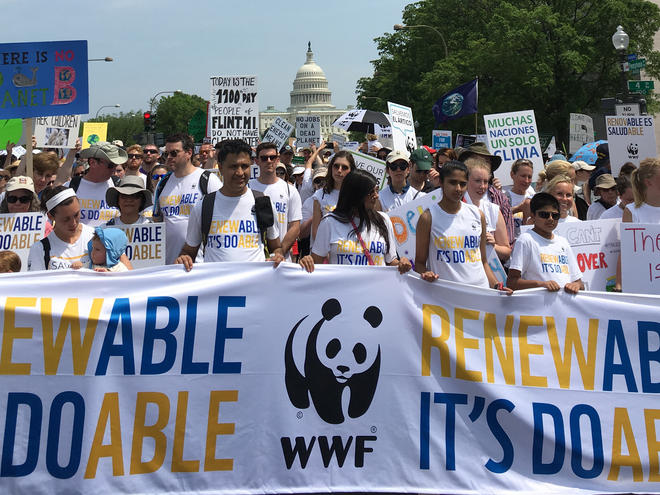 © Grace Lee/WWF-US