© shutterstock.com/Nancy Bauer
What kind of milkweed should you plant to help monarchs?
In the spring, monarchs begin a long journey north from Mexico to Canada. These butterflies rely on milkweed—the only plant on which monarchs lay their eggs and the only source of food for baby caterpillars—for survival along the way. But urban planning and agricultural expansion have paved and plowed over millions of acres of milkweed. You can help these amazing butterflies by planting the right species of milkweed at home.
1. Know your milkweed. Different species of milkweed thrive in different parts of the country. Plant these milkweed species to support monarchs:
Milkweed regions
1. Know your milkweed.
Different species of milkweed thrive in different parts of the country. Select a region from the map to learn what species of milkweed you can plant to help save monarchs.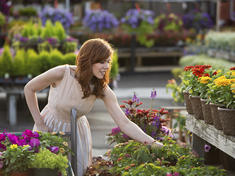 © JMichl/WWF-US
2. Find your milkweed.
.
Find a nursery
or other plant retailer in your area with the right kinds of milkweed, or buy milkweed directly from
Monarch Watch
. To help as many monarchs as possible, plant a variety of milkweed as well as other plants that provide adult monarchs with nectar. For example,
choose plants
that bloom at different times of the year to help monarchs as they fly north in the spring and then later in the fall as they return south.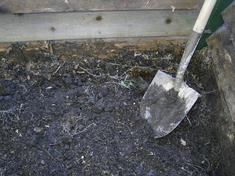 © Marcie Cheatham/WWF-US
3. Plant your milkweed.
The plants should come with instructions. If not,
check out these tips
to make the most of your monarch waystation. For example, make sure your milkweed is planted in as much sunlight as possible and shield it from wind.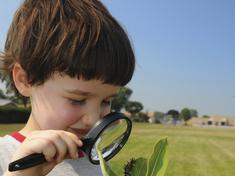 © Dan Rossini/WWF-US
4. Show us your milkweed.
We want to know what you planted.
Tell us how much milkweed you're growing
and check out where other Squad members are planting. Send us pictures by email
monarchsquad@wwfus.org
or via Twitter and Instagram, @world_wildlife, with the hashtag #WWFSquad. We'll check back in with you in a couple of weeks and ask you to report back if you've planted milkweed. The more you plant, the more excited others will be to follow in your footsteps.
Please note that if your picture includes children under the age of 18, by emailing WWF or using the hashtag, you grant WWF permission to use that image and represent that you have the authority to grant that permission on behalf of all pictured children.
Want to do more for monarchs? Sign up for the Monarch Squad today!
Source: Monarch Joint Venture
The Monarch Joint Venture (MJV) is a partnership of federal and state agencies, non-governmental organizations, and academic programs that are working together to support and coordinate efforts to protect the monarch migration across the lower 48 United States.
*Alaska and Hawai'i are not included on this map because monarchs do not migrate to these states.